BITCOIN on the Daily Chart has a strong level of Support in the area of 500 EMA and the psychological level 40 000. The last time the price was at these levels was in September 2021. The STS_ATR_Level_Indicator shows that since the opening of the Month the price is in the lower level of the Monthly ATR (Average Monthly movement for the last 6 months). STS_RSI_MTF_Indicator is in oversold condition on Daily and Weekly Chart.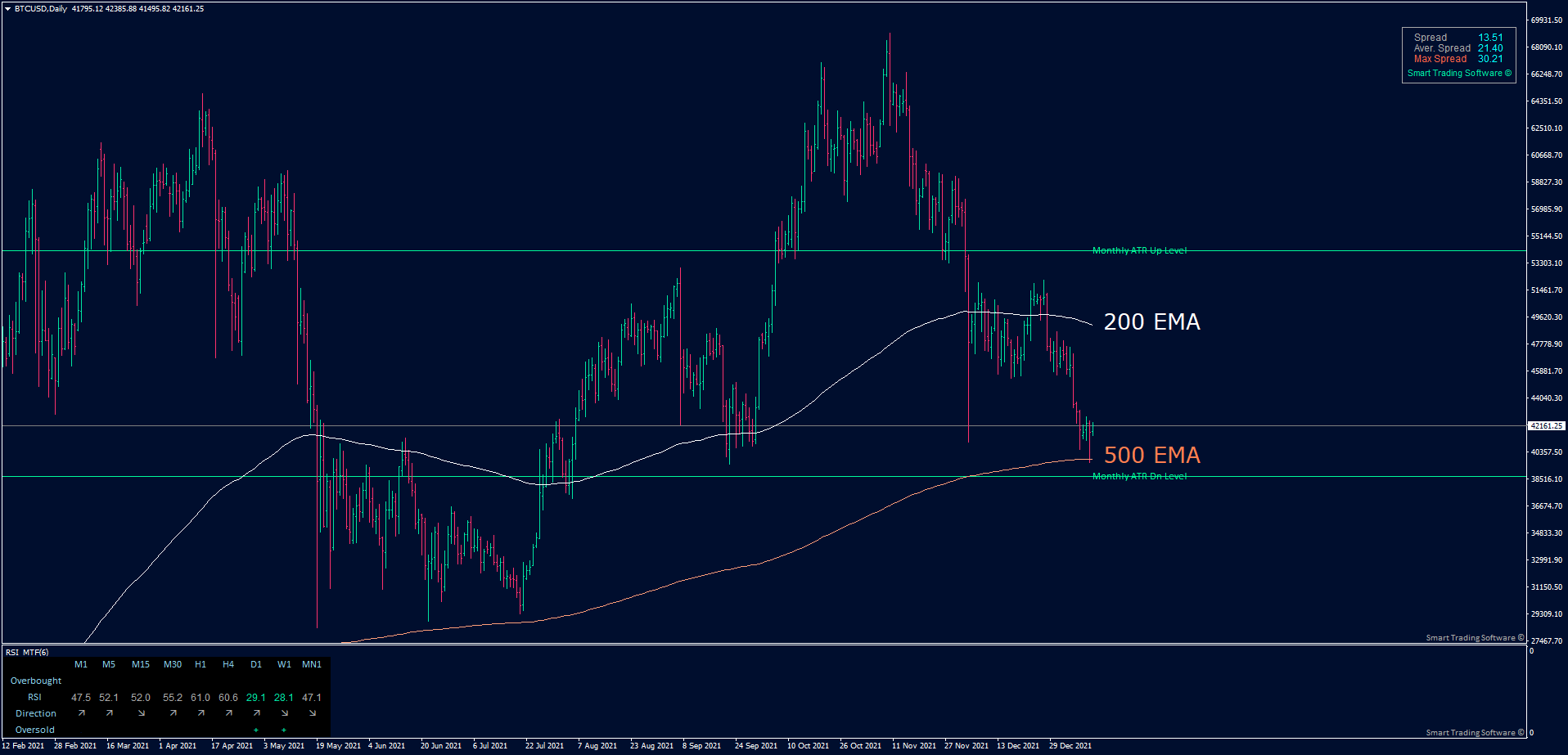 On M30 Chart, we use the Zig Zag indicator with a long period - 50, to smooth the directed movements and to enter at the best levels in such situations. In this case, we loaded our STS_Zig_Zag_Bot to open long positions at a descending 50-period Zig Zag and close them at a reverse (ascending) Zig Zag. The Bot is set to open long positions on each Bearish M30 candle in which we have a 50-period Zig Zag.
STS_Zig_Zag_Bot opened 5 long positions and closed them at the first value of the ascending 50-period Zig Zag. The Trading Robot is very suitable for trend markets like the Crypto markets.
See in the video below how it happened in real time:
Get your STS_Zig_Zag_Bot now: https://smarttradingsoftware.com/en/expert-advisors/prd/sts-zig-zag-bot/
Get your STS_ATR_Level_Indicator now: https://smarttradingsoftware.com/en/indicators/prd/atr-level-indicator/
Get your STS_RSI_MTF_Indicator now: https://smarttradingsoftware.com/en/indicators/prd/sts-rsi-mtf-indicator/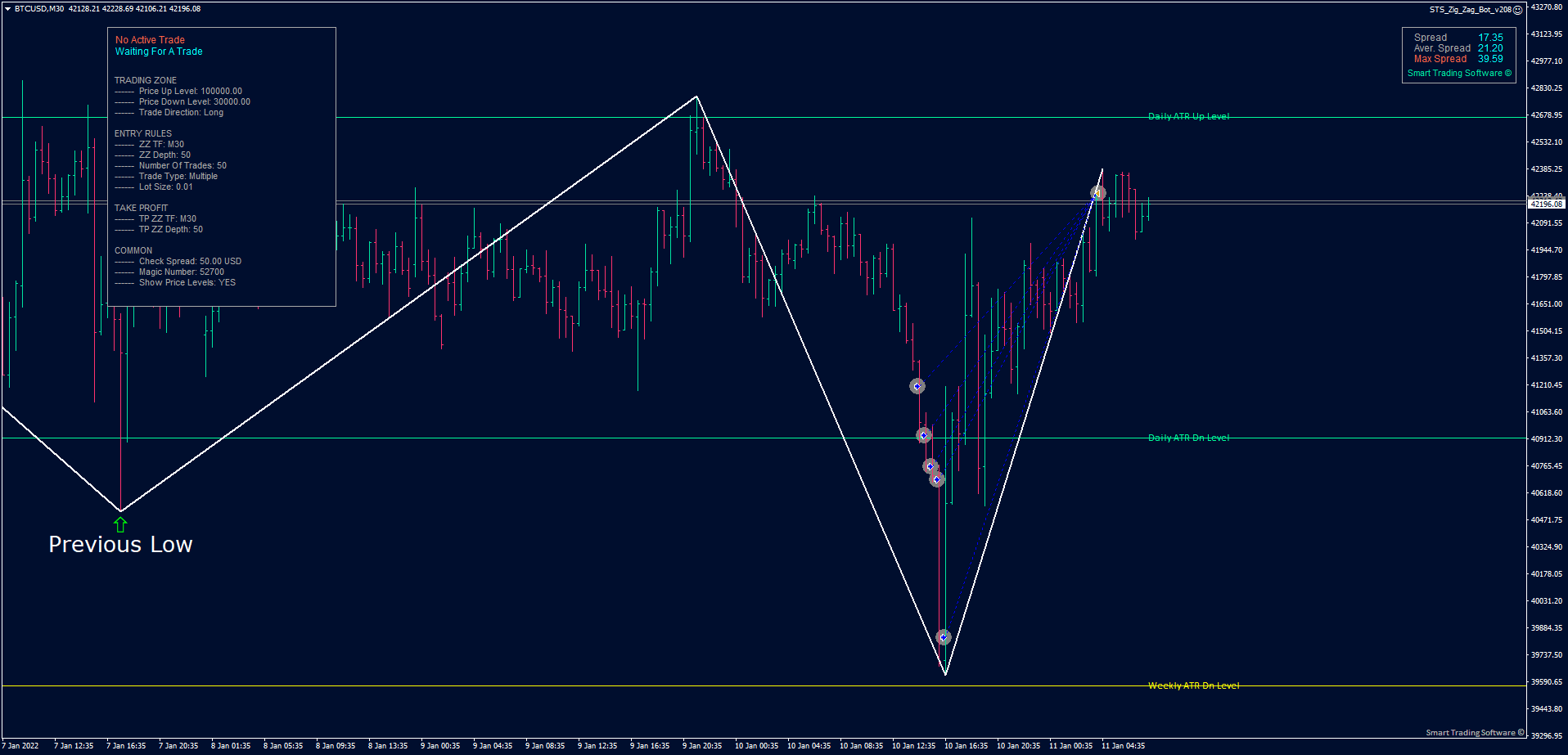 Visit our Crypto Signals section to receive real-time trades from our Trading Robots. Get your FREE Crypto Signals Plan now and follow our Crypto Trading Signals for 30 days absolutely FREE.