BITCOIN is in the 200 EMA support zone on Daily chart and the price is close to the psychological level of 50K. It is possible to see a rally to the 70K peaks by the end of the year or the beginning of the next one. The next level of support is in the area of 500 EMA at prices around 38-40K. We don't know if and when the price will get there, so we loaded our STS_MA_Touch_Bot to open a long position if the price goes down and touches 500 EMA.
To use the Trading Robot is the right way to play such a situation compared to using a pending order, because the Moving Average is dynamic and changes, in contrast to the fixed price of the pending order. The Robot is set to open a position at exactly 500 EMA, no matter where it is at the moment and when the price will touch it. Using Bots saves us days and weeks of waiting in front of the monitor to capture the right moment to enter the market. This is the advantage of Algorithmic Trading - Robots play accurately and without emotions our Analysis.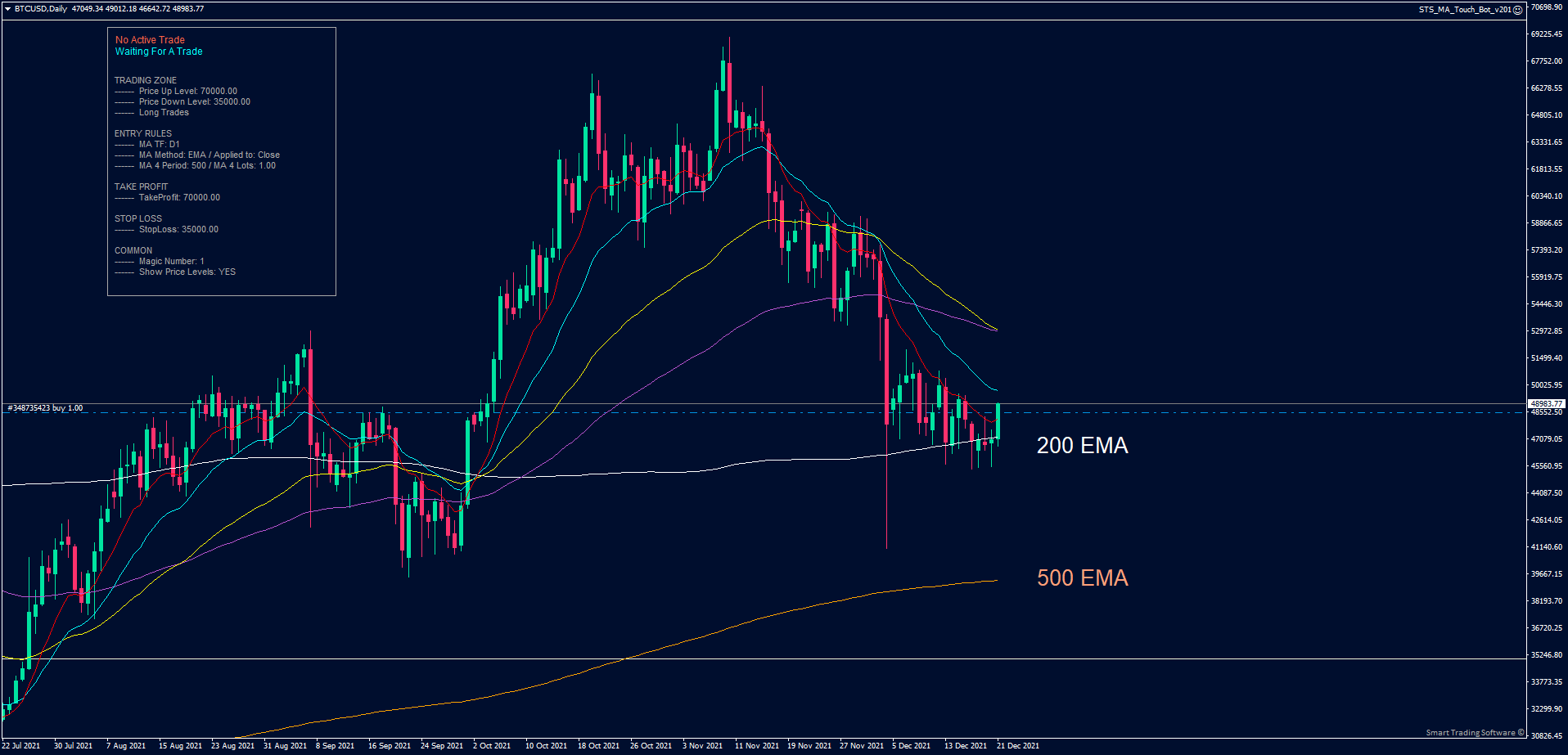 Visit our Crypto Signals section to receive real-time trades from our Trading Robots. Get your FREE Crypto Signals Plan now and follow our Crypto Trading Signals for 30 days absolutely free.