CARDANO is in Оversold condition on the Weekly Chart. RSI 6 period has a value of 18, which is quite low. Given the levels of Support around these prices, it is very likely to resume its upward movement. With a deeper price drop, the value of RSI will decrease even more and it is a good option to add to the long positions. Because it is difficult to keep track of the many different tools and to trade accurately, we use Trading Robots to play our Analyses. This saves us Days and Weeks of stalking the price in order to enter the market at the right time. Our Bots do it for us. They have no emotions and will execute the trades exactly as we have set them.
In this situation, we have loaded our STS_RSI_Bot to open long positions every Weekly candle in which the RSI shows values ​​below 30. It will close the positions when the RSI goes in an Overbought territory above 70.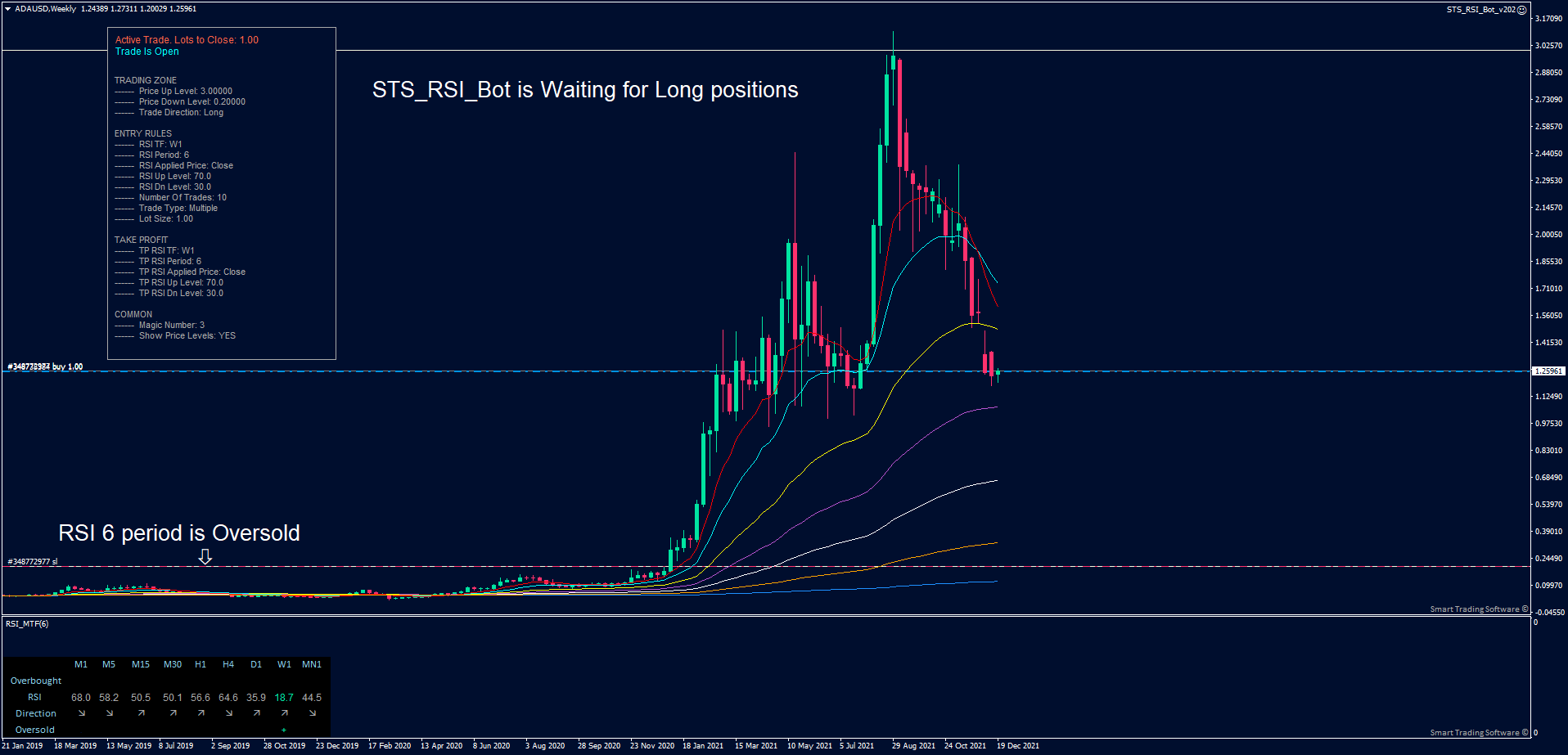 Visit our Crypto Signals section to receive real-time trades from our Trading Robots. Get your FREE Crypto Signals Plan now and follow our Crypto Trading Signals for 30 days absolutely free.